BOOKING WITH US IS ALL ABOUT ADVANTAGES
Start to relax and enjoy your stay at the Eracle Hotel.

The four-star Hotel Eracle is located in the "Futurama" multi-purpose centre in Volla, a few kilometres from Naples.

Enjoy a modern and elegant hotel, inspired by Greek mythology and its great hero Heracle, symbol of physical strength, protector of Sports and inventor of the Olympic Games.
For these reasons, Hotel Eracle features a large semi-Olympic swimming pool and an amazing gym.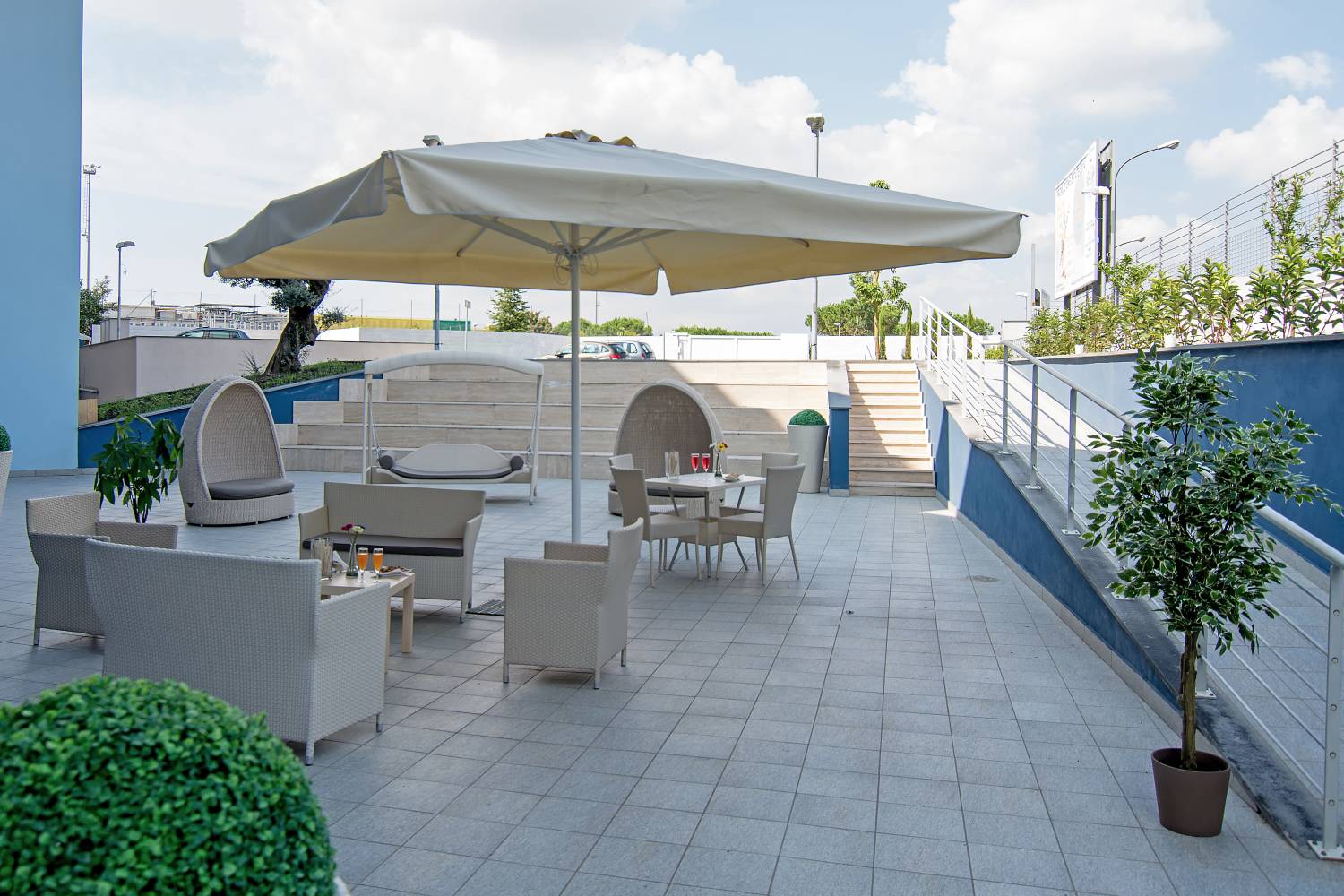 Booking on the official website you will get the lowest price for your stay with us.

See more
We will make your stay perfect
Do not hesitate and come to know the Hotel Eracle, with only 40 rooms we will make your stay familiar and warm, we also have our great team of professionals who will be responsible for meeting all expectations.

Come and enjoy our hotel and our services to make you feel at home.

9 9